Welcome!  My name is Tiffany Fuller and here you can get more information on 

TMFPHOTOGRAPHY.  This site includes my portfolio and the services that I offer.  These services include photographing weddings, modeling photo shoots, corporate events, traveling abroad, church events, restaurant menus and family portraits.  I specialize in traditional and photojournalistic styles.  This company is totally digital which means the costumers are able to view the pictures on the spot before purchasing them.  

Thanks for coming, enjoy your visit!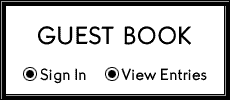 We Accept Credit! 336-908-4933


https://www.paypal.me/TMFPhotography

You can copy and paste the link above and pay any amount you would like to pay. I also have Cash App if needed. 

$TMFPHOTOGRAPHY

CASH APP-My Picture should be there. 

Senior Pictures-Contact Us